The Ray Lane Session on Lighting your live stream is now edited and ready for you to use. It is part of the advanced version of Streaming Video Playbook PLR and is now on the download page.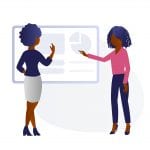 The file includes:
1) The Edited Video
2) The Webinar Video
3) The Camtasia File for Editing
And your version comes with PLR rights, so that you can use it. If you are an Ultimate Insider, both the basic and advanced versions are available to you. You can check the inside of the member area to access them. To sign up as an Insider, go here:
https://theplrshow.com/your-first-interview-show/insiders
If You Have the Basic Version But not the Advanced
You can access the advanced version by going to the download page. You will see a link there that will take you to the page where you can get it. However, if you don't have the basic version, it's still available. You can go here to get it:
https://theplrshow.com/your-first-interview-show/stvp
If You've Not Seen the Session On Lighting (Unedited)
If you would like to view the Session live and un-edited, you can do so. You may experience some gaps due to Zoom and the configuration. That said, this is a very informative session. Go here to watch the entire thing on lighting start to finish. Most of it you can let it play in the background while you work. However, there are parts where you'll want to tune in to the actual video:
https://theplrshow.com/your-first-interview-show/plrtraining10
Personal Note
On Saturday, I did a call with Rachael Youngson and we were talking about family working together. Since the girls are home and jobs are not necessarily going to be the wisest thing to do at this point, I do ask them for some contribution.
That's yet another reason why I like the most recent contribution from Tiffany. She had help from her daughter.
And from what I understand it more than just window dressing, it was a bonafide project they did together.
But that's no reason necessarily for you to buy a PLR product. You want to get it because you know the research is well done and because you can use it without too much work.
And that's Tiffany's content. It's about the only thing I will openly recommend without having to read all of the way through it. I know she does it herself and has been doing it all of the years I've been in IM.
So, my package of bonuses that I use for larger written package is available here:
https://theplrshow.com/your-first-interview-show/jckpt
Or you can go straight to look at the page to see what's in the pack here:
https://theplrshow.com/your-first-interview-show/tiffanyl
Charles