And Our Connect Effectively with Teams Videos Will Position You As The Expert...
Establish Trust

Provide Reliable High Quality Information and Content That Your Customers Can Use With Confidence

Be An Authority

Create A Presence In Your Niche By Tailoring the Information To Their Specific Needs

Keep All of the Profit

Enjoy the Fruits of Your Labor…100% of All you Sell Is Yours!
Sell To Hungry Buyers

Get Started With Topics That Marketers Have Proven They'll Buy

Build Your List

Use The Content As Bait To Build A Huge Responsive List

Crush It As An Affilaite

Use Your Content As a High Quality Bonus for Relevant Offers
Announcing A Powerful Training Product With YOU As the Creator That You Can Sell At 100% Profit
Sell To People That Want to Engage Their Audience with An Online Course
One of the most important aspects of online business is building a list.  And even if someone isn't running a for profit business, they need to track their supporters and their followers.
There is one system that allows companies large and small to start the process of list building with little risk. That's Mailchimp.
Because Mailchimp has a free version, they have the capacity to show individuals how to use their tool to send and broadcast basic messages.  But at the same time, they also have sophisicated tools that a company can use to grow their business.
So learning this platform is something that will appeal to a wide range of companies and individuals.   Since they can start free and then grow into the platform at their own pace.
You'll be teaching people a tool that is ideal for small business.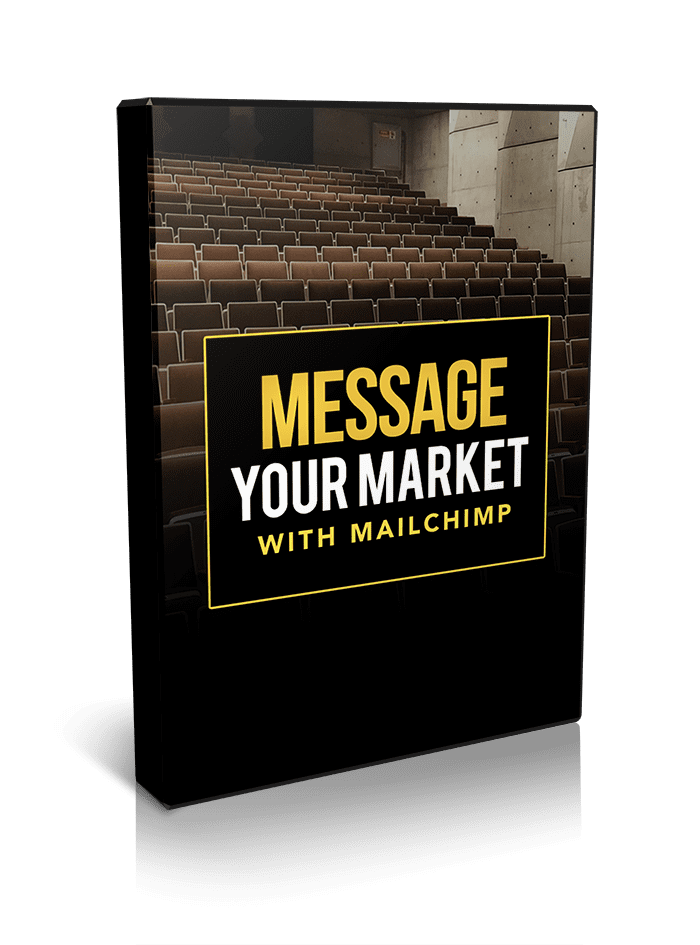 You and Your Customers Can Become an Overnight Authority With Our Simple To Follow Training and Instruction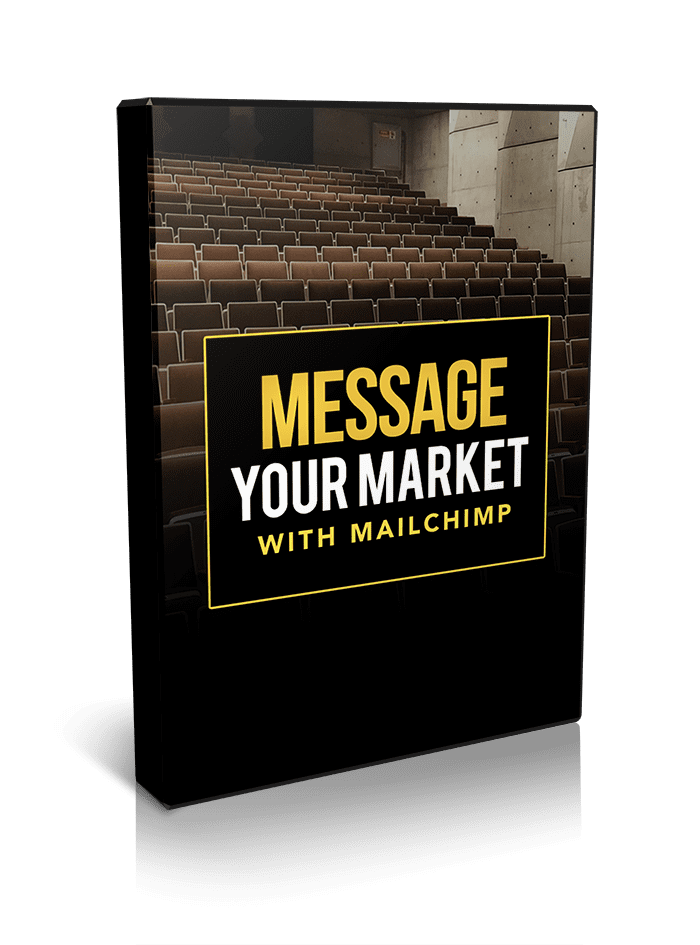 Stay on the Cutting Edge With This Course and Content
So, we've taken the time to go over those things
In 20 over the shoulder videos
In a little over one hour…
To walk through the process
And give you everything you need to teach your customer
how it works
Baby Step By Baby Step
You Can Position yourself with an Evergreen Course which is Perfect for Newbies AND Advanced Marketers...

Here's What You're Getting:
---



20+ High Level Step by Step Over the Shoulder Videos
Setting Up Your Mailchimp Account (2 Videos)
Setting Up For Broadcast Messages (3 Videos)
Setting Up For Automated Messages (4 Videos)
Setting Up For Branding (5 Videos)
Setting Up For Integrations (3 Videos)
Setting Up For Automation (2 Videos)
| | | |
| --- | --- | --- |
| | Watch A Sample Video Here | |
| | | |
| --- | --- | --- |
| | 20 High Quality Mp3 Companion Audios | |
| | | |
| --- | --- | --- |
| | Professional Sales and Thank You Page | |
Full Set of Professional Graphics and Banner Advertisements
Plus All of the Source PSD Files
| | | |
| --- | --- | --- |
| | Full PLR Video Transcripts | |
| | | |
| --- | --- | --- |
| | TWO PLR Set Up Training Webinars | |
Ultimate PLR Set
Up Webinar
Ultimate PLR Profit
Opportunities Webinar
Full Live Workshop Transcribed
With Repurpose Rights
"How to Be Effective with Mailchimp"
Everything You Can Do With This Package (Rights Defined)
All You Can Do To Build
Value With Your Purchase
CERTAINLY, You can and should use the course for your own business!
You'll Make Out Like A Bandit If You Sell It in Dime Sale Events...Go For It!
Be Adventurous...Change It Into a Physical Product and Sell It Offline or At a Seminar
Take Charge, put your name on it as the author
Don't worry..it's flexible, so you can change stuff to make it fit your individual business
While you're at it, if you need to change it into a book, a long video or long audio; be my guest; they call that repurposing these days.
I'm all for getting more money, so combine it with another product and sell it at a higher price
Live that "affiliate lifestyle", use this product as a bonus for your affiliate offer (videos only)
Bonuses make products HOT, so use this as a bonus on your launch
I could say more, but check out the certificate inside!
All That Will Devalue Your Purchase
You Cannot Sell To Your Customer With Private Label Rights
You Cannot Sell to Your Customer With Giveaway Rights
You Cannot Sell to Your Customer With Master Resell Rights
You Cannot Sell Resell Rights to Your Customer
You Cannot Place This on Your YouTube Channel Publicly (You can do so Unlisted)
You Cannot Place This in a Free Membership Site
You Cannot Place This Inside of a PLR Membership To Give Any Kind of Rights (You can give personal use rights)
You Cannot Give the Graphics away when you use the product as a bonus (videos only)
Bonuses make products HOT, so use this as a bonus on your launch
I could say more, but check out the certificate inside!