Interest in and Traffic to Etsy Is Increasing
Which Means Revenues are Growing
And Our Connect Effectively with Teams Videos Will Position You As The Expert...
Establish Trust

Provide Reliable High Quality Information and Content That Your Customers Can Use With Confidence

Be An Authority

Create A Presence In Your Niche By Tailoring the Information To Their Specific Needs

Keep All of the Profit

Enjoy the Fruits of Your Labor…100% of All you Sell Is Yours!
Sell To Hungry Buyers

Get Started With Topics That Marketers Have Proven They'll Buy

Build Your List

Use The Content As Bait To Build A Huge Responsive List

Crush It As An Affilaite

Use Your Content As a High Quality Bonus for Relevant Offers
Announcing A Powerful Training Product With YOU As the Creator That You Can Sell At 100% Profit
Sell To Crafters, Makers, Small Business Owners and Digital Product Creators
If you're not big enough to compete on Ebay or Amazon where do you go?  Sellers are going to Etsy because that's where the passionate buyers are.  They're looking for original items that they can't get elsewhere.  They want to know that they're getting something from the owner or creator.
You have customers that, lets face it, don't want to be involved in the cut throat marketplaces with "sharks" on the larger platforms.  And they also are a little skeptical of social media sites with their promises of super targeted traffic...which rarely brings loyal customers.
So, you're doing the right thing by giving your customers a choice.  They can sell on a marketplace and provide things that are for a group of people that are uncomfortable buying from "slick" marketing campaigns.  They want to buy from real regular people.
Etsy is a place for a part of your customer base that you can't teach with other training.  They will know then that you understand them when you give them access to this course.  This video training is step by step and over the shoulder and will walk them start to finish to getting themselves set up on Etsy.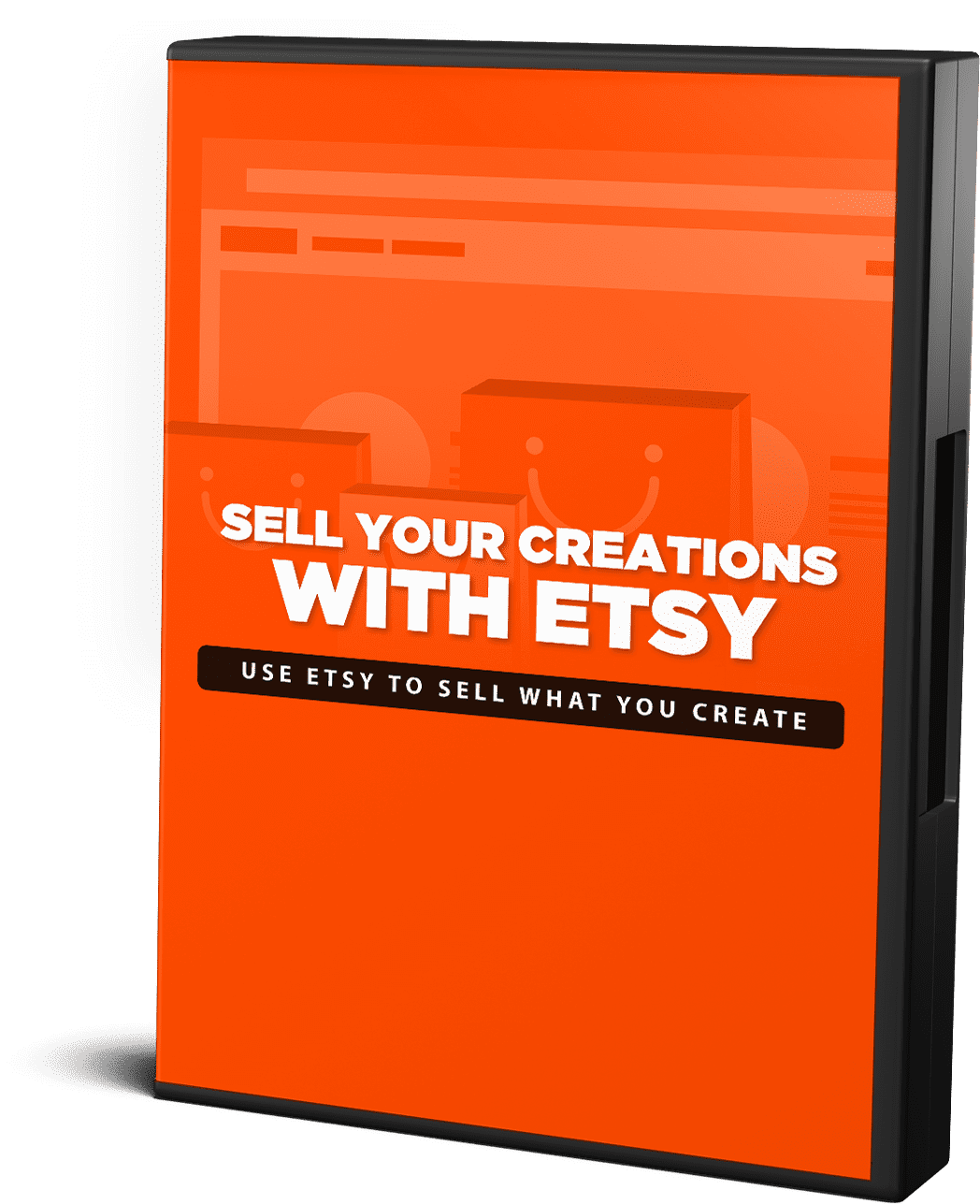 You and Your Customers Can Become an Overnight Authority With Our Simple To Follow Training and Instruction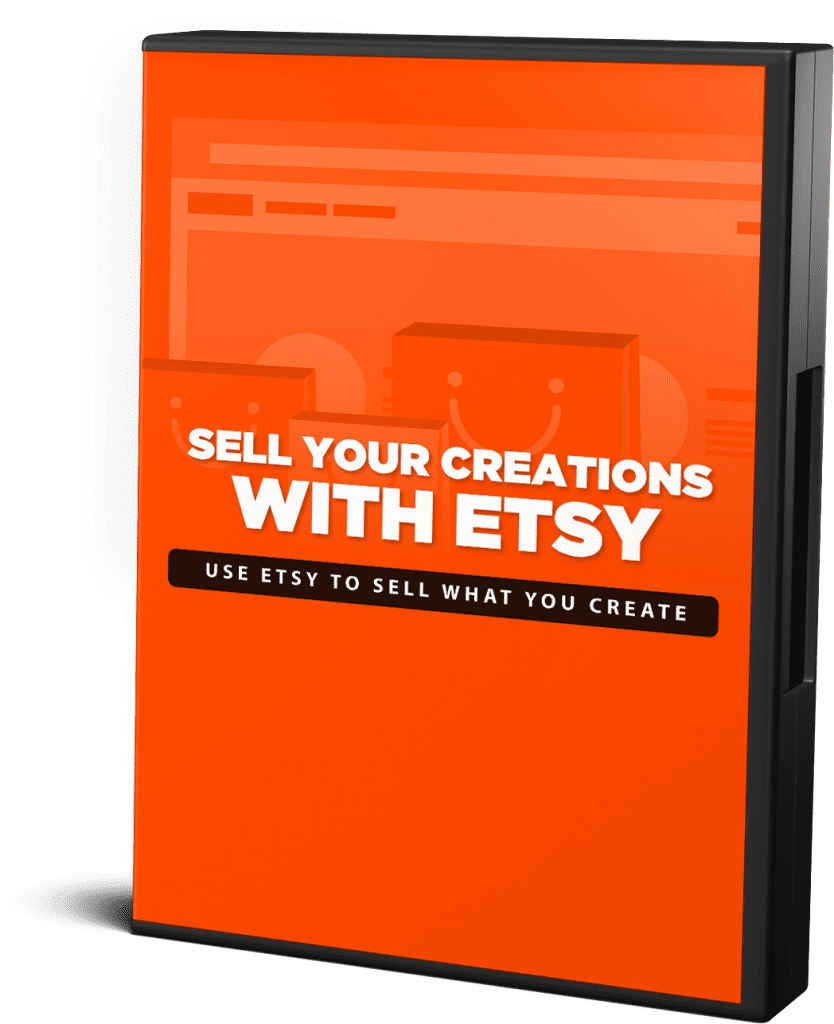 Stay on the Cutting Edge With This Course and Content
When you get a product to use or to sell, you want to sell it not just today, but a month from now...or even years from now.  Etsy has made the effort over the years to be there for the newbie as wells as the veteran.  They've made a marketplace where both can succeed.
Once your customers take the course, they'll see that it's something that...although technical is something that they definitely can do.  They'll have it demonstrated to them step by step.
All that means for you is that once they get into the course and they see it working, they'll learn to trust and rely on you.  They'll see that you can come up with the knowledge they need when they need it most.
So, it's a way for you to be a steady presence...when everybody is wondering what to do and how to do it.  You actually have the answers.   In a no-fluff way that respects their time.
You Can Position yourself with an Evergreen Course which is Perfect for Newbies AND Advanced Marketers...

Here's What You're Getting:
---



20 High Level Step by Step Over the Shoulder Videos
0001 - Overview - Etsy
0003 - Updating-Settings
0005 - Opening Your Shop and Starting Your Listing
0007 - Production Partner
0009 - Etsy Payment System
0011 - Working with Canva to Create a Store Banner
0013 - Shop Customization
0015 - Info and Appearance
0017 - Etsy Account Options
0019 - Sell With Square In Person
0002 - Opening Your Etsy Account
0004 - Seller Fees and Other Basics
0006 - Item Listing - Part-2
0008 - Item Listing - Part 3
0010 - Deactivating a Listing - Store Customization
0012 - Creating Our Etsy Cover Photo
0014 - Editing Shop Policies
0016 - Edit About Your Shop
0018 - Shipping Policies
0020 - Conclusion
| | | |
| --- | --- | --- |
| | 20 High Quality Mp3 Companion Audios | |
| | | |
| --- | --- | --- |
| | Professional Sales and Thank You Page | |
Full Set of Professional Graphics and Banner Advertisements
Plus All of the Source PSD Files
| | | |
| --- | --- | --- |
| | Full PLR Video Transcripts | |
| | | |
| --- | --- | --- |
| | TWO PLR Set Up Training Webinars | |
Ultimate PLR Set
Up Webinar
Ultimate PLR Profit
Opportunities Webinar
And For Fast Action Takers, We're Including
Limited Time Bonuses...
30 Minute Expert Session
With Bart Hennin
How to Make Etsy Work
Guide From Amy Harrop
How to Create Infographics And
Instructographics
Everything You Can Do With This Package (Rights Defined)
All You Can Do To Build
Value With Your Purchase
CERTAINLY, You can and should use the course for your own business!
You'll Make Out Like A Bandit If You Sell It in Dime Sale Events...Go For It!
Be Adventurous...Change It Into a Physical Product and Sell It Offline or At a Seminar
Take Charge, put your name on it as the author
Don't worry..it's flexible, so you can change stuff to make it fit your individual business
While you're at it, if you need to change it into a book, a long video or long audio; be my guest; they call that repurposing these days.
I'm all for getting more money, so combine it with another product and sell it at a higher price
Live that "affiliate lifestyle", use this product as a bonus for your affiliate offer (videos only)
Bonuses make products HOT, so use this as a bonus on your launch
I could say more, but check out the certificate inside!
All That Will Devalue Your Purchase
You Cannot Sell To Your Customer With Private Label Rights
You Cannot Sell to Your Customer With Giveaway Rights
You Cannot Sell to Your Customer With Master Resell Rights
You Cannot Give the Entire Product Away with the Graphics
You Cannot Place This on Your YouTube Channel Publicly (You can do so Unlisted)
You Cannot Place This in a Free Membership Site
You Cannot Place This Inside of a PLR Membership To Give Any Kind of Rights (You can give personal use rights)
You Cannot Give the Graphics away when you use the product as a bonus (videos only)
Bonuses make products HOT, so use this as a bonus on your launch
I could say more, but check out the certificate inside!